If you love Etsy crochet and knit hat patterns by Strawberry Couture, you can wear these!!! I love to create, crochet, and knit unique things that no one has ever created before. Sometimes I feel like I am ahead of my time. I think between asleep and awake. Subconscious does not judge. I like to meet and teach people who love to crochet what I designed. I feel worthy.
Monday, June 29, 2015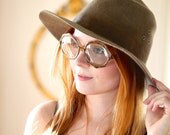 via WordPress http://ift.tt/1TZOgcI
Posted by

Lenore Berry-Zaragosa
at Monday, June 29, 2015
Links to this post


Etsy treasury finds of Etsy items from Etsy shops of the Boho Hat.
The Boho Hat
Embrace the freestyle form of the boho hat
art finds beach hatboho hat fashion findsfashion lovefloppy beach hatfloppy hat gifts guidehippie hat july giftsjuly trends july womensummer 2015summer gifting ideassummer hattreasuryboxwide brim fedorawide brim hat
$37.00

€27.50

$43.80

$28.00

$39.99

$38.00

$21.00

$36.00

$110.00

$25.00

$25.00

$22.00

€125.00

CHF39.00

$17.00

£18.00
Powered By Toastie Studio – Etsy Tools
from WordPress http://ift.tt/1TZOgcI
via
IFTTT
Posted by

Lenore Berry-Zaragosa
at Monday, June 29, 2015
Links to this post


Jump To Bottom

My Random Musings